Guidelines in place for the period of June 21, 2020 through August 2020

Worship Life
Date of official re-open:
Sunday, June 21, 2020 (Father's Day - Summer Worship begins at 9:30am)
The Nursery will remain CLOSED. Children are welcome to worship in the sanctuary.
Continuation of streaming worship:
Streaming will continue.
Life rituals (weddings, funerals, baptisms, etc.):
A

temporary wedding and funeral COVID-19 charge of $175 ($100 to the church and $75 to the Custodian). These life rituals can take place with the Sunday morning guidelines being followed.
Only the Narthex doors will be used for entry and exit. The office glass doors can be used as an exit only. The lower level will not be accessible.
A sanitizing table will be set in the Narthex and by the glass doors with two pumps each. One sanitizer pump will be on each of the windowsills in the sanctuary and Kleenex will be available.
Please sit only in permitted pews. Six feet should be maintained in the pews when unrelated families are in the same pew.
Masks should be worn into the church and when exiting the church. Masks may be removed while sitting in the pew. Masks must be worn if persons choose to sing. Extra masks will be available for those who forget theirs. Masks can be obtained from the greeter.
To assist the staff and worship leaders in the chancel: the chancel will be marked off along the front of the church to help remind worshipers to maintain physical distance.
Removal of hymnals & bibles in pew racks:
Hymnals and Bible will be removed.
Continue to print 8x11 bulletins:
8x11 bulletins will be used.
Printed Scripture Lessons:
Printed Scripture lessons will be made available.
Printed Music (Notes for singers):
Music with notes will be made available.
A song leader will continue to lead singing. Others are welcome to join the rotation.
Elder will hand out the pre-prepared communion elements in the pews. Receptacle for containers to be thrown away will be available in the Narthex upon exiting the sanctuary.
Two greeters will be in the Narthex to welcome and usher worshippers into the sanctuary. Arrangements and Head Usher will resume duties.
Pastoral Greeting following Worship:
Pastor will greet from 6 feet away outside of the narthex doors. A table will be in front of him to remind everyone to physical distance.
Special music will continue as normal. See Pat Clemens to sign up.
Offering plates will be at the entrances/exits.
Cleaning following Sunday worship:
Cleaning and disinfection of the worship space will immediately follow worship each week. Anyone can help!
2. Small Groups and Faith Formation:
Bible studies, small groups, committee work:
Can resume. Meetings should be reported to the church office so space used can be known and thoroughly cleaned.
3. Church Business
Attend to cleaning and sanitizing common areas and surfaces:
Continued as normal by Custodian. The YMCA will hire their own cleaning people.
No outside renters, groups, etc.
4. General
Post appropriate health signs and guidelines:
Yes. Signage will be placed in key places within the church.
Maintain a good stock of tissue, soap, hand sanitizer and disposable paper towels
Yes.
Marking off areas of the building on Sunday's:
The lower level of the building will be closed off.
The office wing (beyond rest rooms) will be closed off.
The elevator will not be in service.
The water fountains will not be in service.
The July 5th drive-in worship will not be held.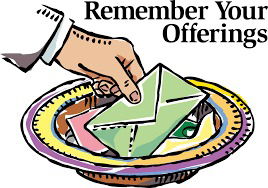 Keeping your tithes and offerings current will help the church tremendously!
Thank you for your generoisty.








Every Tuesday - Morning or Noon or Night ... Home or Work .... Vacation or Staycation ... On your knees or at your desk or laying in bed ...

Take 5 mintes (or more) out of your Tuesday and pray specifically for our church! Your prayers have 'great power' and can 'produce
wonderful results' (James 5:16).



2020 VBS has been CANCELLED ... we look forward to 2021 with great excitment!
Children ages 4 thru 6th grade, come explore with us at "To Mars and Beyond" Vacation Bible School!!! "To Mars and Beyond" VBS invites Voyagers on a space travel adventure to explore where God's power can take them! Along the journey, Voyagers discover a new realm of possibilities as they reach for the stars and encounter the limitless power and love of God! Our Voyagers will experience memorable Bible-learning activities, sing catchy songs, play teamwork-building games, devour yummy treats and experience one-of-a-kind Bible Adventures! We're looking forward to this exciting event and hope your children (and their friends) will join us! Save the date!!! June 22nd thru June 26th; 6:00pm-8:00pm

Please, come as you are.
Worship with us at our 'Come and See' Church!

SUMMARY ...
+ Please wear a MASK into and out of the church. You may remove it in your pew
+ MUST wear a MASK if you choose to SING
+ Stop at SANITIZING TABLE upon entry
+ Practice SOCIAL DISTANCING (6 ft.) at all times while inside the church (sorry - no hugs or handshakes) Limit movement within the building
+ Sit within the MARKED pews and mind the MARKED limitations of entering certain area of the building
+ Please DO NOT approach the CHANCEL area.
+ Please STAY HOME if you do not feel well or if you have any pre-existing health concerns that may make you vulnerable to the virus

See Symptoms of COVID-19 Poster at this link: https://www.cdc.gov/coronavirus/2019-ncov/downloads/COVID19-symptoms.pdf

++++++++++++++++++++++++++++++++++++++++++



Our Weekly Inspirational Scripture:
Matthew 4:12-23 (NSRV)
12 Now when Jesus heard that John had been arrested, he withdrew to Galilee.
13 He left Nazareth and made his home in Capernaum by the sea, in the territory of Zebulun and Naphtali,
14 so that what had been spoken through the prophet Isaiah might be fulfilled:
15"Land of Zebulun, land of Naphtali, on the road by the sea, across the Jordan, Galilee of the Gentiles—
16 the people who sat in darkness have seen a great light, and for those who sat in the region and shadow of death
light has dawned."
17 From that time Jesus began to proclaim, "Repent, for the kingdom of heaven has come near."
18 As he walked by the Sea of Galilee, he saw two brothers, Simon, who is called Peter, and Andrew his brother, casting a net into the sea—for they were fishermen.
19 and he said to them, "Follow me, and I will make you fish for people."
20 Immediately they left their nets and followed him.
21 As he went from there, he saw two other brothers, James son of Zebedee and his brother John, in the boat with their father Zebedee, mending their nets, and he called them.
22 Immediately they left the boat and their father, and followed him.
23 Jesus went throughout Galilee, teaching in their synagogues and proclaiming the good news of the kingdom and curing every disease and every sickness among the people.



Audio of Past Scripture Lessons:




May 17, 2020
Video of Full Service - Rev Adrian Tierson
Donations and Drives:

In Ian's Boots
The goal of "In Ian's Boots" is to spread the good news of Ian's faith by providing shoes and winter boots to those in need! A collection bin is in the Narthex if you have new or used shoes or boots to donate. Children's boots are especially needed for the winter. For more information you can review their website at
www.iniansboots.org
Daily Bread Community Food Pantry
We are continually looking for donation for the
Daily Bread Community Food Pantry
.
The pantry shelves are very low and any and all donations are greatly appreciated! They are also in great need of volunteers to help Monday through Friday from 9am to 12pm.

++++++++++++++++++++++++++++++++++++


NEWS REGARDING THE DAILY BREAD FOOD PANTRY
Although you should not currently drop off your food donations at Heidelberg, they are desperately needed. We are seeing an increase in the number of new families and seniors coming to the food pantry due to one or both people losing their jobs.

We have always been a faithful congregation and hopefully we can continue. There is someone at the food pantry to receive your donations Monday through Friday from 9 A.M. until noon. I would recommend you don't drop off on Wednesday morning though since they are busy serving clients. You are welcome to drop off food that is not temperature sensitive anytime of any day or evening. There is a large beige drop off box on the side of the food pantry right next to their garage door. It is clearly marked. Their address is 3938 Ridge Pike, Collegeville, PA 19426. You can also use this address if you would like to make a donation. Any amount will be appreciated.

To get more information on the food pantry you can like them on Facebook. This way you can keep in touch with what they do and their urgent needs. It is great seeing so many members of Heidelberg still serving at the food pantry. They are working on giving masks to all of us to keep us safe and have instituted many practices to maintain a safe distance while serving there. But I know everyone, both volunteers and clients alike, will appreciate your prayers and support!