COVID-19 and the Month of April at
Heidelberg United Church of Christ

UPDATED SCHEDULE

+ Palm Sunday(April 5): "Facebook Live" service ONLY at 10:30am

+ Maundy Thursday(April 9): "Facebook Live" Scripture and Sermon posted at 10am. Holy Communion will be distributed in a drive-thru manner. Pull into the church parking lot off Perkiomen Ave and exit on Third Street. "Communion to Go" will be given to you in your vehicle using prefilled, sealed wafer and juice cups. [Pick up elements for Easter too!]
Offering containers will be set up at the exits.
Drive-Thru Times: 8-9am, 12-1pm, 4-5pm, 6:30-7:30pm

+ Good Friday(April 10): "Facebook Live" service ONLY at 7:30pm.

+ Easter Sunday(April 12): "Facebook Live" service at 10:30am. Holy Communion will be offered virtually [please have bread and juice prepared for this portion of the service OR pick up elements at the drive-thru option either Maundy Thursday or Easter morning]
A Drive-Thru option to receive communion elements will be held from 8:30-9:30am.
Offering containers will be set up at the exits.

** If you would like to pick up communion elements another time OR to have them delivered to your porch or mailbox, please call the church office or e-mail Pastor Adrian and let him know **

+ Worship Service (April 19): "Facebook Live" service ONLY at 10:30am

+ Worship Service (April 26): "Facebook Live" service ONLY at 10:30am

** All meetings, activities, and events are cancelled EXCEPT: Consistory (April 21).

** The Texas Roadhouse & Spring Faire Fundraisers have been cancelled.

Keep the faith,
Pastor Adrian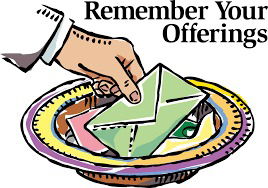 Keeping your tithes and offerings current will help the church tremendously!
Thank you for your generoisty.








Every Tuesday - Morning or Noon or Night ... Home or Work .... Vacation or Staycation ... On your knees or at your desk or laying in bed ...

Take 5 mintes (or more) out of your Tuesday and pray specifically for our church! Your prayers have 'great power' and can 'produce
wonderful results' (James 5:16).



After a succeeful class in February another class is beginning to form. The class is limited to 12 particpants. The cost is $25 to cover the book and card. To register, please contact: Pamela at waldronfamily.home@gmail.com. A date is TBD.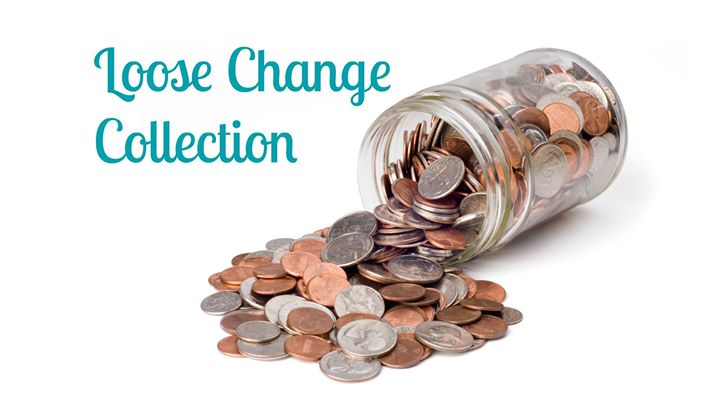 Joyful Noise Collection will resume when restrictions are lifted. . This collection supports smaller projects within our church. Thanks for participating!
Are you interested in making Heidelberg UCC you home church?
We would love to welcome you into membership this Spring. Please see Pastor Adrian for more information.
One Great Hour of Sharing Colletion: Will be collected when restrictions are lifted.
OGHS partners to provide sources of clean water, food education and health care, small business micro-credit, advocacy and much more. Please support this wonderful mission!
Will be rescheduled when restrictions are lifted.
Please see Warren or Nancy Doerner with questions.
Saturday, March 21st from 9-12.
Please reach out to a Property Committee member with any questions.
CANCELLED - Will be rescheduled at a later date.
Children ages 4 thru 6
th
grade, come explore with us at
"To Mars and Beyond" Vacation Bible School!!!
"To Mars and Beyond" VBS invites Voyagers on a space travel adventure to explore where God's power can take them! Along the journey, Voyagers discover a new realm of possibilities as they reach for the stars and encounter the limitless power and love of God! Our Voyagers will experience memorable Bible-learning activities, sing catchy songs, play teamwork-building games, devour yummy treats and experience one-of-a-kind Bible Adventures! We're looking forward to this exciting event and hope your children (and their friends) will join us!
Save the date!!! June 22nd thru June 26th; 6:00pm-8:00pm
Please, come as you are.
Worship with us at our 'Come and See' Church!


Our Weekly Inspirational Scripture:
Matthew 4:12-23 (NSRV)
12 Now when Jesus heard that John had been arrested, he withdrew to Galilee.
13 He left Nazareth and made his home in Capernaum by the sea, in the territory of Zebulun and Naphtali,
14 so that what had been spoken through the prophet Isaiah might be fulfilled:
15"Land of Zebulun, land of Naphtali, on the road by the sea, across the Jordan, Galilee of the Gentiles—
16 the people who sat in darkness have seen a great light, and for those who sat in the region and shadow of death
light has dawned."
17 From that time Jesus began to proclaim, "Repent, for the kingdom of heaven has come near."
18 As he walked by the Sea of Galilee, he saw two brothers, Simon, who is called Peter, and Andrew his brother, casting a net into the sea—for they were fishermen.
19 and he said to them, "Follow me, and I will make you fish for people."
20 Immediately they left their nets and followed him.
21 As he went from there, he saw two other brothers, James son of Zebedee and his brother John, in the boat with their father Zebedee, mending their nets, and he called them.
22 Immediately they left the boat and their father, and followed him.
23 Jesus went throughout Galilee, teaching in their synagogues and proclaiming the good news of the kingdom and curing every disease and every sickness among the people.



Audio of Past Scripture Lessons:




Jan 26, 2020
Children's Chat:
- "Building the Church" - Rev Adrian Tierson
Hearing the Word:
Psalms 27:1,4-9 1 Corinthians 1:10-18 Matthew 4 12-23
Sermon: -
"Follow Me" - Rev Adrian Tierson


Donations and Drives:

In Ian's Boots
The goal of "In Ian's Boots" is to spread the good news of Ian's faith by providing shoes and winter boots to those in need! A collection bin is in the Narthex if you have new or used shoes or boots to donate. Children's boots are especially needed for the winter. For more information you can review their website at
www.iniansboots.org
Daily Bread Community Food Pantry
We are continually looking for donation for the
Daily Bread Community Food Pantry
.
The pantry shelves are very low and any and all donations are greatly appreciated! They are also in great need of volunteers to help Monday through Friday from 9am to 12pm.

++++++++++++++++++++++++++++++++++++



A different kind of Easter
There won't be any celebrations in our sanctuary this Easter Sunday 2020. In fact, our building will be more or less empty. It's Easter. So is the tomb! And the Church will be full! Full of hope. Full of joy. Full of love. Full of life! Because our buildings are not the Church any more than the tomb was Jesus.
The Church will be full because we are the Church. Together, we are the living body of Christ, in the world building a just world for all. Being alive in the world is the whole point of Easter! The whole point! Our churches may be more alive now than ever.
For the earliest Christians, every Sunday was Easter. That's why they worshiped on the first day of the week, the day Jesus left the quarantine of his tomb and began living again. Our resurrection day is coming. We aren't sure when. And life will seem different for a time. Our resurrection day is coming. Be ready; it's going to be painful. Be ready! It's going to be glorious! We are going to live again!
Whoever you are, wherever you are on life's journey, and whenever we celebrate resurrection day togteher this year, may you have a blessed Easter day.

{Taken from: Conference Minister Rev. Dr. Bill Lyons of the Southwest Conference UCC - edited}